1. Manchester City (W, 6-0 vs. Watford)
Current place in table: 1st
Last week's ranking: 2nd (+1)
I can't deny the hard facts, City's six-nil win over in-form Watford absolutely justifies the move up to #1 in the Power Rankings. They looked on a whole different level from every other Premier League team last weekend. If they can continue to put in those kind of performances week in and week out, if Aguero and Gabriel Jesus keep scoring at an absurd rate, the title is City's. Champions League might be a realistic possibility too.
2. Manchester United (W, 4-0 vs. Liverpool)
Current place in table: 2nd
Last week's ranking: 1st (-1)
Another slightly misleading scoreline for United. It was a close game until the final 10 minutes, when Manchester United once again picked apart a team who were forced to start committing numbers forward, leaving the defense very exposed. And if you're still an idiot Paul Pogba hater who thinks he is an overrated soccer player, you simply do not watch United play. Until Pogba returns, their dominance in the midfield and danger on attack will only be half of what it could be. It's a damn good thing Lord Fellaini is playing some of the best soccer of his life.
3. Chelsea (D, 0-0 vs. Arsenal)
Current place in table: 3rd
Last week's ranking: 3rd (+/- 0)
Chelsea will certainly be the more disappointed of the two teams in this match-up. And, David Luiz's style of center back continues to amaze on a weekly basis. His red card could prove costly, with a strong attacking Stoke City side, followed by Manchester City, coming up for Chelsea.
4. Tottenham (D, 0-0 vs. Swansea)
Current place in table: 5th
Last week's ranking: 4th (+/- 0)
Not sure if the Spurs came in to this game too cocky, or maybe unprepared, after a massive Champions League victory mid-week against Dortmund, but a scoreless draw to Swansea definitely was not in the plans. It's been a fairly underwhelming start to the season for Tottenham's standards, with 8 points in 5 games, only 7 goals scored, and draws to Burnley and now Swansea. You really don't want to be dropping points to those teams, just ask Jose Mourinho and last year's sixth place United team.
5. Liverpool (D, 1-1 vs. Burnley)
Current place in table: 8th
Last week's ranking: 6th (+1)
This game pretty much summed up Liverpool's entire season so far in 90 minutes. Burnley's goal came in large part due to shockingly bad defending by Liverpool's center backs, particularly Ragnar Klavan. The brightest spot of Liverpool's team this season, Mo Salah, tied the game up with an impressive goal. But despite 35 shots, the game, which was at Anfield, ended in a 1-1 draw. To be fair, Burnley is in top form so far, and no other teams warranted a jump above Liverpool.
6. Arsenal (D, 0-0 vs. Chelsea)
Current place in table: 12th
Last week's ranking: 8th (+2)
When you lose 5-0 to Liverpool, the only way to go is up, and that's exactly what Arsenal has done since that Week 3 embarrassment. Arsenal should be more than pleased to take a point at Stamford Bridge, and they almost took three. The only loss from the Arsenal side in this game was Shkodran Mustafi, who celebrated an offside goal way too early, for way too long.
7. Huddersfield (D, 1-1 vs. Leicester City)
Current place in table: 6th
Last week's ranking: 9th (+2)
Despite a loss, followed by a draw, in the past two weeks after a hot start, Huddersfield has remained among the most consistent of teams in the Prem, which we haven't seen much of from most other teams. Their consistency has them sitting 6th in the table through 5 weeks, a pleasant surprise for fans, coaches, and players.
8. Burnley (W, 1-1 vs. Liverpool)
Current place in table: 7th
Last week's rankings: 13th (+5)
Nearly just as consistent as Huddersfield are Burnley, who continue to pull points off of three teams in the "top six". Don't quote me on it, but next week's match-up against Huddersfield could turn out to be the best game of the week.
9. Newcastle (W, 2-1 vs. Stoke City)
Current place in table: 4th
Last week's ranking: 15th (+6)
Newcastle now has wins in three straight, and somehow find themselves 4th in the table. More than anything, this just goes to show us how average a majority of the league has been so far. Still, after a slow start, Benitez's side has bounced back nicely, with last weekend's win over Stoke probably being the most impressive yet.
10. Watford (L, 0-6 vs. Manchester City)
Current place in table: 11th
Last week's ranking: 5th (-5)
It probably isn't fair to keep dropping Watford any further in the rankings. City were unbeatable last weekend and there wasn't a single team in the PL that would have stopped them from putting in at least 3 goals. That being said, 6-0 is an ugly result and will surely demoralize a team that came into the match with plenty of confidence. A bad outing next week against Swansea, and things could really start to take a turn for the worse for Watford.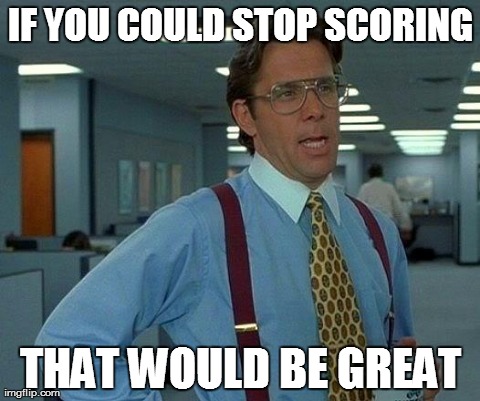 11. Stoke City (L, 1-2 vs. Newcastle)
Current place in table: 13th
Last week's ranking: 7th (-4)
After a few consecutive quality performances and results from Stoke, this was definitely a set back. Finding their consistency will be the most important factor in determining whether or not Stoke is a top-half or bottom-half of the table team.
12. West Brom (D, 0-0 vs. West Ham)
Current place in table: 10th
Last week's ranking: 11th (-1)
A battle of the Wests turned out to be probably the most uneventful game of the week, and if anyone deserved to take all 3 points, it probably wasn't West Brom. West Brom continue to be consistently average, totaling an average 4 goals for and  an average 4 goals against, and currently sit in the most average spot in the table, 10th.
13. Leicester City (D, 1-1 vs. Huddersfield)
Current place in table: 15th
Last week's ranking: 12th (-1)
Yet another underwhelming performance and result from Leicester. Claudio Ranieri back in?
14. Southampton (W, 1-0 vs. Watford)
Current place in table: 9th
Last week's ranking: 14th (+/- 0)
Good news: Southampton scored a goal, only the second game that's happened in this year.
Bad news: They only managed 1 goal against a dreadful Crystal Palace team and very well could've drew or lost if it weren't for two brilliant saves by Fraser Forster.
15. Everton (L, 0-4 vs. Manchester United)
Current place in table: 18th
Last week's rankings: 10th (-5)
It's a dark time for Toffee fans, as Everton continue their free-fall in the table, and now sit in relegation territory. Obviously, we're only through 5 weeks and the schedule thus far for Everton has been straight up unfair, so I expect this to change. Side note, Wayne Rooney was the best player on the field for both teams in his return to Old Trafford.
16. West Ham (D, 0-0 vs. West Ham)
Current place in table: 17th
Last week's rankings: 16th (+/-0)
Well…at least it wasn't a loss?
17. Swansea (D, 0-0 vs. Tottenham)
Current place in table: 15th
Last week's ranking: 17th (+/- 0)
They kept Harry Kane from scoring at Wembley, which is something Dortmund didn't even get close to doing mid-week in Champions League. So props to Swansea.
18. Bournemouth (W, 2-1 vs. Brighton)
Current place in table: 19th
Last week's ranking: 19th (+1)
Come from behind wins are always impressive…come from behind wins against Brighton? Not as much.
19. Brighton & Hove Albion (L, 1-2 vs. Bournemouth)
Current place in table: 16th
Last week's ranking: 18th (-1)
Just for Brighton's future reference…you might wanna mark Jermaine Defoe in the box next time.
20. Crystal Palace (L, 0-1 vs. Southampton)
Current place in table: 20th
Last week's ranking: 20th (+/- 0)
BOOOOOOO.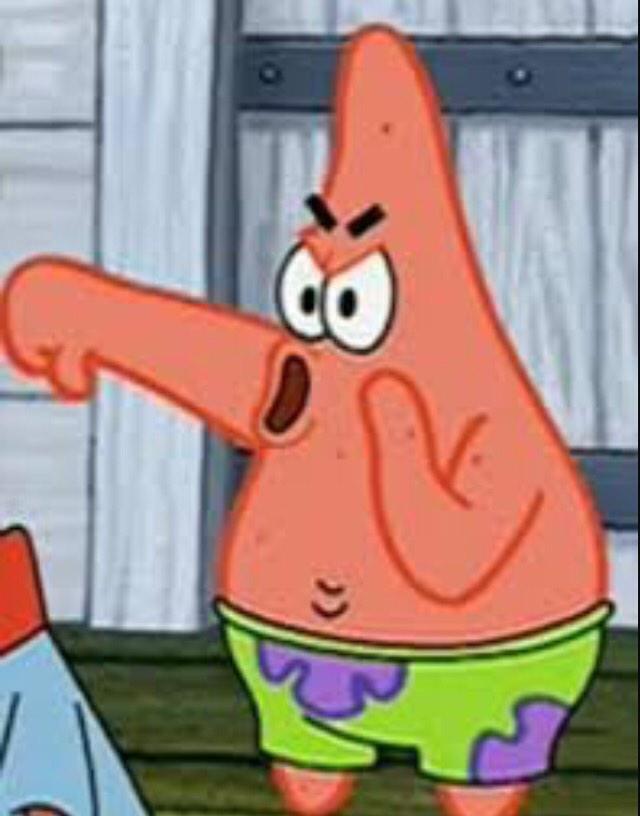 *************************************************************************************
Til next week dawgs